Hey there everyone and happy Monday! I hope you are all doing okay and staying safe with social distancing and what not. I've been trying to catch up on some sleep these past few days. Being tired and being a mom basically go hand in hand so it's nothing new. I so do not miss those days when sleep deprivation took over my life.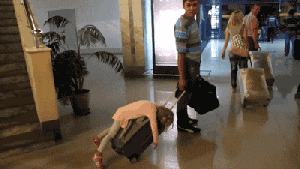 There was a time in my life when I really let what others thought about me, affect me. I figured I needed to look a certain way, do certain things, go to certain places, etc. You guys get what I mean.
I enjoyed compliments about my looks. I enjoyed partying and just having a lot of friends. Well, at least I THOUGHT I enjoyed these things. As time went on and I began to see things differently, none of these things really meant anything to me. (Babe if you're reading this, this doesn't mean you have to stop giving me compliments…)
Now I'll tell you the most incredible thing anyone has ever said to me. That's how much of a great job I'm doing at being a mom. I know I don't need someone else to validate that but it feels great when it's coming from an amazingly strong mother herself. Mine, in particular!
I spent my life idolizing her and appreciating everything she did for me. I still do. I always told myself when I have my own kids, I would raise them the same way she raised me. So for her to tell me how proud she is of me, it really makes me emotional. Tears of joy, of course!
If you were to see me today, you would think I was a madwoman. Hair all crazy, super baggy sweats, and a huge sweatshirt. I took a nap today and almost woke up late for Isaiah's video chat appointment. I wasn't able to fix myself like I normally would before showing myself to someone random. I honestly didn't even care. That's usually how I feel now. My nails are rarely ever done. I haven't done my eyebrows in forever but again that doesn't matter. All that matters to me is that my baby boy is healthy, happy, has the cutest outfits, and a full belly!
I hope you guys have a great night (or morning) wherever you are. What are some things you love to hear?
---
As always, thanks so much for reading! Questions, comments, and feedback are always welcome. If you enjoyed this post, please comment, like and share! Make sure to check out my Instagram; @T_scorner 💋