The month of October isn't the same without a few good spooky movies. Today I decided to share some of my favorite movies to watch around Halloween. I've loved some of these movies for as long as I could remember. All of them are kid friendly because I'm the biggest little scaredy cat you can find.  One of the best things about watching the same movies over again is that it helps remind me of childhood and not all things in life have to be so serious.
1. Halloweentown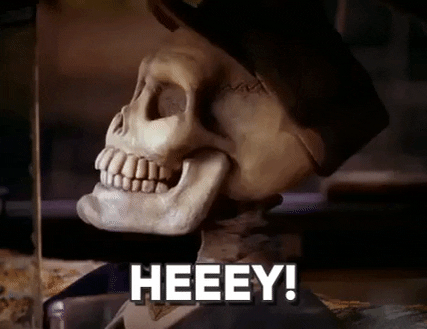 This is my all time favorite Halloween movie. It's about a group of siblings who follow their grandma back to a supernatural town. These kids found out they belong to a family of witches and they have to figure out how to move on from there. This is one of those movies that I have to watch every single year or it just doesn't feel right. They also came out with a Halloweentown 2: Kalabar's Revenge which I also liked. Then they made Halloweentown High and Return to Halloweentown which both get ehhhs in my book.
2. Hocus Pocus
Hocus Pocus is a classic! It came out before I was even thought of. This flick is about a group who accidentally frees a coven of evil witches in an abandoned house. Now the kids have to find a way to stop the witches from becoming immortal. It's just such a corky movie. You have to watch it at least once.
3. Beetlejuice
Another classic. Beetlejuice! Beetlejuice! Shhh… You know what happens if you say it a third time. If you don't, that means you've got to watch. I just so happen to be watching it as I type this too. This movie is about a couple who die and don't know how to handle the afterlife. A new family moves into their once owned house and these new ghosts want them out! They turn to Beetlejuice for help even though they were advised not to. Not to mention that Wynona Ryder is an incredible actress. She's one of my favorites. Another fun thing about it is seeing Catherine O'Hara go from Delia to Moira from Schitt's Creek, another amazing show.
4. The Haunted Mansion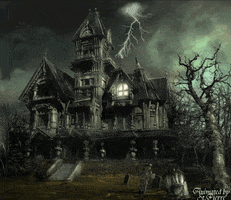 I remember when I first watched this movie I was cracking up the whole time. It's been a while so I definitely need to watch soon. This movie is about family with a workaholic as a father. The family decided to take a vacation to spend time with each other but first they must make a pit stop at a mansion so their father can try to sell it. The mansion turns out to be haunted.
5. Coraline
I personally think that Coraline is such a cute movie! It's about a girl who moves an old house with her distracted parents. She decides to explore her new home and ends up finding a secret door that leads to an alternate world very similar to her own. Coraline has to find a way to get back to her real world before its too late.
Have you seen any of these movies? Which ones are your favorite? What movies do you like to watch during spooky season? Leave them in the comments below!
---
As always, thanks so much for reading! Questions, comments, and feedback are always welcome. If you enjoyed this post, please comment, like and share! Make sure to check out my Instagram; @tianiangela_ and my latest video on YouTube💋