I used Blogmas a lot in that title, didn't I? Be merry and bright everyone! Happy 12th day of Blogmas! Thank you to Chocoviv for tagging me. Make sure to go check out her blog where you can find amazing art and all things she loves! Now let's get into the tag.
Rules:
Thank the person who tagged you and link to their post.
Put the rules at the beginning of the introduction.
Answer the 12 questions.
Tag 12 people to do the tag.
Create all new questions of your own to ask the people you tag.
Chocoviv's Questions
Favorite Christmas drink?
I don't have a specific drink that I drink around the holidays. I usually just have a glass of wine or whatever is on hand.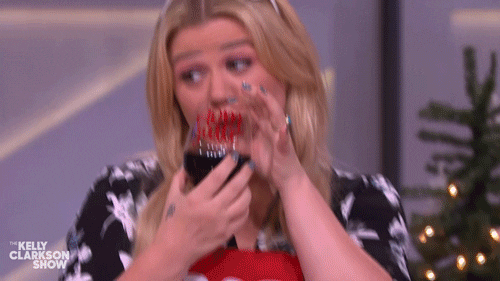 Favorite Christmas dessert?
I'm pretty simple y'all. I love sugar cookies or sometimes a good gingerbread or spiced cookie.
Favorite Christmas movie?
Without a doubt, The Polar Express. I hope Isaiah loves it as much as I do.
Do you like going out in the cold?
Yes. I love the cold! As long as I'm all nice and bundled up.
Do you like eggnog?
I haven't had it in a while but from what I can remember, I wasn't a fan.
Where is your ideal Christmas vacation?
My ideal Christmas vacation would be somewhere cold and snowy. We'd stay in a beautiful cabin and get cozy by the fireplace.
Which book reminds you of Christmas?
Since I've worked with kids for so long I automatically think of the Elf on the Shelf Book.
Have you tried fruitcake? How was it?
I've never tried a fruit cake but I hear that they are delicious.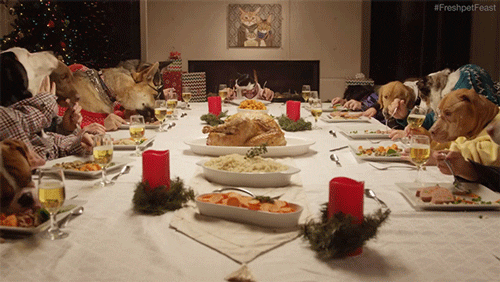 Favorite Christmas dish?
My grandma's Jamaican rice and peas with beef. I'll be attempting to make it myself this year. Wish me luck!
Do you have a Christmas tree?
Yes! We got a fresh Christmas tree the day after Thanksgiving.
Christmas song you are listening to…
All I Want For Christmas Is You – Mariah Carey
Thoughts on Santa Claus?
I'm still stuck on the idea of him. Santa brings so much joy to children all over the world. I have great memories and can recall only good times involving Santa Claus.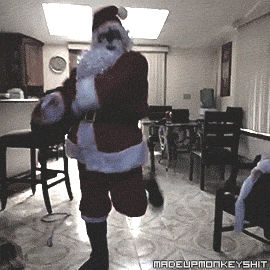 My Questions
What is your favorite holiday memory?
Gingerbread or sugar cookie?
What is your favorite meal to cook for the holidays?
Any Christmas traditions?
All-time favorite holiday movie?
Favorite character from a holiday movie?
Winter or spring?
Do you make DIY ornaments?
Hot chocolate or coffee?
Do you enjoy wrapping gifts?
What's the most memorable gift you've received?
What is one thing you're grateful for this season?
I Tag These Bloggers!
https://envirolineblog.wordpress.com/
http://adventuresfromelle.com/
http://singlikewildflowers.com/
http://thegirltypewriter.home.blog/
If you or anyone you know is participating in Blogmas let me know in the comments so I can check them out and add their link to my original Blogmas post!
---
As always, thanks so much for reading! Questions, comments, and feedback are always welcome. If you enjoyed this post, please comment, like and share! Make sure to check out my Instagram; @tianiangela_ and my latest video on YouTube💋