Greetings everyone and welcome back to day 5 of Blogmas! Today I have a fun tag to share with you all thanks to Mind Beauty Simplicity. If you didn't know, she is also doing Blogmas so definitely go over and check out her posts as well. I loved her answers to this tag. Enjoy!
What is your favorite holiday movie?
The Polar Express is hands down my favorite Christmas movie. I've loved it for as long as I can remember. I recall singing 2 of the songs for my elementary school Christmas concert. That wasn't so bad. One of my favorite memories is getting to ride on the train in person!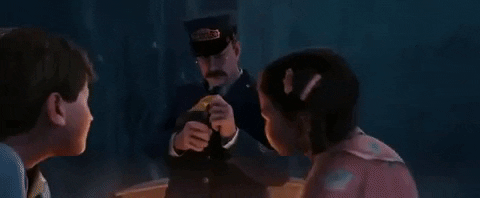 What is your favorite Christmas color?
I'd definitely have to say red only because Christmas green is my least favorite color.
Do you like to stay in your PJs or dress up for Christmas?
I can honestly say both. For the past few years, I've been doing party on the top and bummy on the bottom. I'd wear a nice dressy top or dress but underneath would be comfy sweats or cute PJ bottoms.
If you could only buy one person a present this year, who would it be?
This year it would be my mom. She has done an endless amount of things for my son and me without anything in return. I appreciate her so much and I'd want her to know more than anyone.
Do you open your presents on Christmas Eve or Christmas morning?
When I was a little girl we always waited until Christmas morning to open presents. As we started to get older and impatient my mom started letting us open 1-2 gifts at midnight. That usually held us over until the next day. This year I believe we'll be starting a new tradition by opening gifts on Christmas afternoon since my boyfriend will be at work in the morning. I plan on making us a yummy Christmas brunch!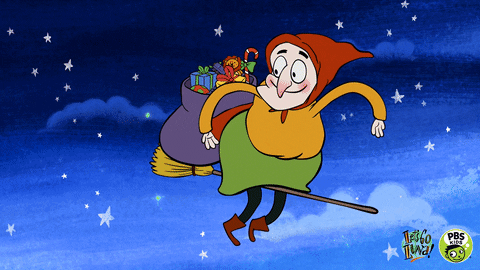 Have you ever built a gingerbread house?
I have! It's always been a fun yet frustrating experience. If I can recall correctly, none of mine ever stayed standing. Ha! We will see how I do this year.
What do you like to do on your Christmas break?
Hmm, when I used to get Christmas breaks I would usually spend them like any other day. The only difference would be spending more time with family since everyone is home for break.
Any Christmas wishes?
I wish everyone good health, especially during these times. I wish that people didn't have to see their loved ones in such pain.
Favorite Christmas smell?
My favorite Christmas smell would have to be the smell of the tree. It just brings me back to my childhood and I love it. I also love the smell of fresh snow or anything with a touch of mint.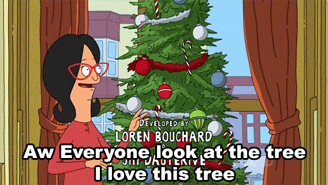 Favorite Christmas meal or treat?
Oh, this is an easy one. Every single Christmas my grandma would make her delicious Jamaican rice and peas with an expensive cut of beef. It's what I looked forward to each year. Since we won't get to have dinner together this year I do plan on taking on the challenge myself.
Which holiday do you celebrate?
Christmas!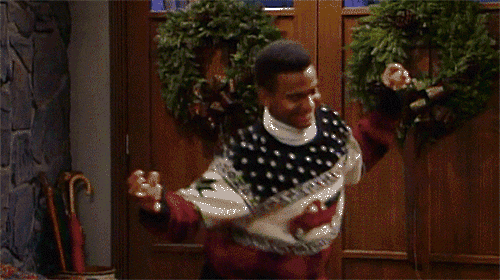 What are you doing for the holidays this year?
This year my boyfriend and I are switching things up due to his schedule but I'm excited because it can be a new tradition. On Christmas eve I'll make a big dinner and we will dress up just the 3 of us. On Christmas day my son and I will sleep in while dad goes to work and we'll celebrate in the afternoon as if it were morning. I'll make an even better brunch! It'll be a relaxing day for us all.
What's your favorite holiday drink?
I don't have a special holiday drink. I usually just have a glass of wine or a margarita. Whatever is available. Ha! Fun fact, margaritas are my favorite alcoholic drink in general!
Candy cane or gingerbread men?
Definitely candy canes. Those can get addictive. Who else hates when the end turns into a shank?
What's your favorite holiday/Christmas song?
My all-time favorite Christmas song is Cheetah-licious Christmas by the Cheetah Girls. Ok, here me out. When I was a little girl my sister took me to the Cheetah Girls Christmas concert. It was my first one ever and I also got to see The Jonas Brothers and Aly & Aj. I blast the song every single year and it NEVER gets old.
What's the weirdest gift you've ever received?
Hmmm, I can't recall any weird gifts I've received. What is considered a weird gift?
Have you ever made a snowman?
Not a cool looking one like they make on TV! My goal this season is to make the best snowman anyone's ever seen. It'll have a carrot nose.
What is your favorite winter fragrance?
I don't have a specific seasonal fragrance but my current favorite perfume is the new one by Lancome, Idole.
What is at the top of your list this Christmas? (or whichever holiday you celebrate!)
Oh man, I won't say too much because one of my Blogmas posts will reveal some of the things I'd like. Something at the top of my list would be like a Crock-Pot or Instant Pot.
What is most important to you about the holidays?
To me, the holidays have always been about getting together with family and just spreading joy. Although it won't be exactly the same as all the other years, I know in spirit we are all wishing that we could be together. Since moving though, it is very important to me that I give my boys special holidays that they will cherish for a long time.
I'd love to see these bloggers take part in the Holly Jolly Tag! No pressure y'all. Please feel free to do it even if you don't see your name or answer down below!
Ema Thee Wordsmith
UCan2
Chocoviv
Lifesfinewhine
Crispy Confessions
Olive Unicorn
Tall Blonde Tales

If you or anyone you know is participating in Blogmas let me know in the comments so I can check them out and add their link to my original Blogmas post!
---
As always, thanks so much for reading! Questions, comments, and feedback are always welcome. If you enjoyed this post, please comment, like and share! Make sure to check out my Instagram; @tianiangela_ and my latest video on YouTube💋